Press and Publicity
Sunday, December 11, 2011
France Antilles link w/ a short video on ZDB in Guadeloupe...
http://www.guadeloupe.franceantilles.fr/actualite/culture-et-patrimoine/chocolate-sublime-lakasa-05-12-2011-148886.php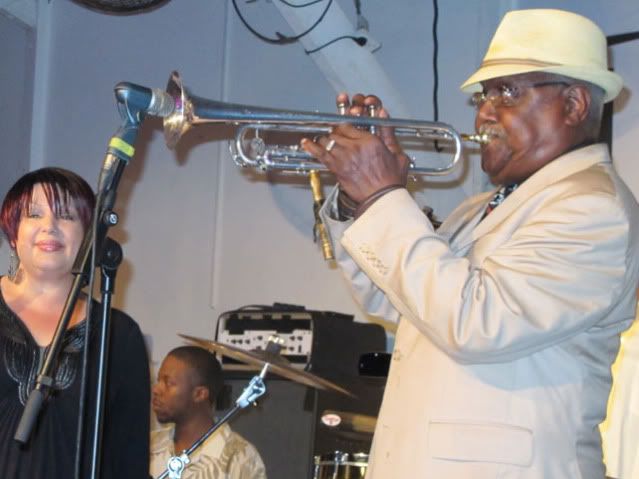 The legendary Afro-Cuban trumpeter Alfredo "Chocolate" Armenteros as guest artist to Zon del Barrio playing a concert at LaKasa in Guadeloupe, an island in the French Caribbean... Maryann Santiago & Oreste Abrantes look on. Go on the link & click on the black frame below for a short video on the concert.

No comments yet.